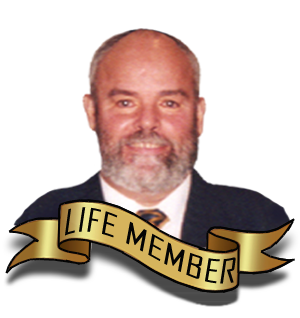 I was born in Cairo, Eygpt, in 1948, and from a very young age I started fishing. My father used to take me with him out in the field, fixing pumps used to pump water from the Nile, so I fished with the locals from their felukas, catching huge catfish and perch.
On school holidays we would go either to Alexandria or Port Said, where I fished with my dad and my cousins off the beach, catching mulloway, tommies and lots of other local fish.
Those days we were fishing with a bamboo stick, a float and line slightly longer than the rod. I loved fishing. I remember once my mum took me to the zoo and there was a cafe alongside a small lake.
I couldn't resist it, so I got a safety pin, a bit of string and a little piece of bread for bait. Next thing you know, I had a carp alongside the table. The owner of the café came over and told us fishing wasn't allowed, so I threw it back – my first release of a fish!
As I grew older, I fished the Suez Canal, the Red Sea and then ventured further into the Nile, where catfish grew to an incredible two metres long. We used to catch them on a hand line, as fishing reels were unheard off that time.
As I started high school, my attention to the other gender took over from fishing, but I was still pretty keen. When my family decided to migrate to Australia, I started reading about this great country, but the one thing that really got me interested was sharks. Up until that time, the closest thing I'd seen to a shark was a crocodile.
We arrived in Adelaide in 1964, and driving down Anzac Highway to go to my uncle's home, I saw an incredible sight – about 500-1000 young females wearing short skirts, playing netball. That was very exciting, but believe it or not, within a week I was already visiting jetties where people were fishing for all sorts.
The place where it was all happening was at the end of the jetty, where the shark fishing was in progress.
To read more see:-
Excerpt — Reference The Game Fishing Club of South Australia's History Book
"75 Years of The Game Fishing Club of South Australia 1937-2012 "