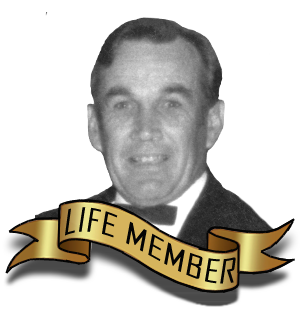 A Former Life Member Now Deceased *
I have been a member of the Game Fishing Club of SA for a very long time and I have enjoyed the fishing and the company of the friends I have made during that time.
I joined the club in 1978 when David Fairs was the President after a while I been asked to join the Committee and taken the position as Tournament director and in 1998 to 1990 I have been the Secretary of our club, than taken the position as the President from 1990-1992. I was also honoured with life membership in 2003.
During all the years I have been involved with the Club my greatest experience was in the 9th Annual Kangaroo Island Tournament in March 1987 which I will tell you about now.
A "White" Tournament
"Everybody up! We are going to the Pages!"
This was the phrase that started the day for the crew of "Empty Jay." We had decided that our main base throughout the Kangaroo Island Tournament would be Antechamber Bay, this base allowing us the possibility of several alternate fishing spots dependant upon weather. This day had dawned bright and sunny and the weather forecast had been good, so why not take my crew of "greenies" (first timers) out to the wide open spaces and introduce them to the areas that "Game Fisherman" frequent. Upon arriving at our destination we decided to call around the South Pages for Salmon, (our esteemed President was carrying out the same procedure on the outside reef with his crew on "Thresher 11") but as the fish we could "lure" were under line class we decided to drop the anchor and see what a "slick" would entice.
To read more see:-
Excerpt — Reference The Game Fishing Club of South Australia's History Book
"75 Years of The Game Fishing Club of South Australia 1937-2012 "