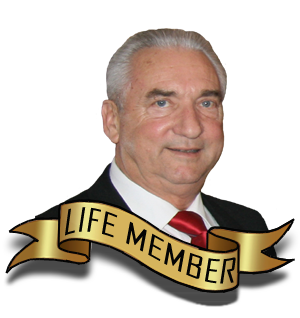 A lifetime interest in open water fishing has seen former Club President Sam Roccatti be involved with the Game Fishing Club of South Australia for 37 years. During that time Sam has held various administrative positions, as well as the organiser of many social events, all conducted with a passionate interest in the Club and its members.
Back in the mid '70s Sam purchased his first serious fishing craft, a 24 foot cabin cruiser that came with its own mooring at the Game Fishing Club's "A" Marina in Glenelg. During 1975 Sam was introduced to the then Club President, David Fairs and was subsequently invited to join this prestigious South Australian Game Fishing Club.
Following a sharp learning curve and realising there were far better craft available for the pursuit of his fishing hobby, Sam decided to take the financial plunge and build himself a purpose-built 30 foot cabin cruiser.
To read more see:-
Excerpt — Reference The Game Fishing Club of South Australia's History Book
"75 Years of The Game Fishing Club of South Australia 1937-2012 "